PRP (Platelet Rich Plasma) Therapy for Hair Regrowth
Aura Skin Institute, Chandigarh introduces revolutionary PRP therapy for hair regrowth for the first time in tricity. PRP therapy is an exciting, new concept of regenerative medicine to stimulate natural hair growth. The primary purpose of using PRP in hair restoration is to stimulate inactive or newly implanted hair follicles into an active growth phase as PRP contains many growth factors essential for hair growth. The concentrated platelets in PRP contain tremendous amounts of bioactive proteins, which include the growth factors PDGF and VEGF. The growth factors, when released, promote tissue repair, capillary formation, collagen production and encourages normalisation of the hair follicular unit.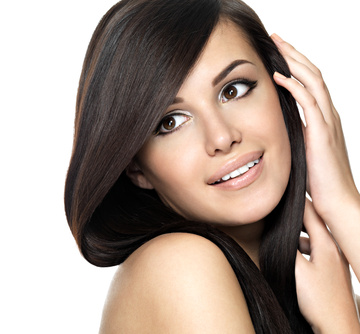 It is a very simple, half-an-hour lunch-time procedure and you can join your work immediately after the treatment. First blood is drawn from your vein, processed and centrifuged. Then the PRP is separated from the rest of the blood. The extracted plasma is centrifuges again at defined revolutions per minutes and concentrated platelet rich plasma is extracted, discarding the upper half  of platelet poor plasma. The PRP is injected into the scalp using dermaroller or microneedling. The usual precaution is not to touch the scalp and take a headbath after 12 hours of procedure.
The treatment works best in patients with diffuse thinning and miniaturized hair. It is effective in both men and women and can be used in conjunction with other topical and oral medications. "We use PRP as a complimentary therapy in all patients of hair transplant as well; and it helps in healthier and faster growth of transplanted hair; also stimulating the existing thinning hair at the same time", said Dr. Suruchi Garg, Director and Chief Consultant of Aura Skin Institute. Since this is patient's own plasma there are no untoward risks like allergies or infections involved with this procedure. It is very well tolerated and besides mild redness, swelling, bruising or headache which easily responds to analgesic, there are no serious side effects noticed. There are constantly increasing number of literature coming up, showing positive results in different types of non-scarring alopecia. Optimum results can be achieved by repeating atleast 3 sittings after a gap of 2 to 4 weeks each and maintenance sitting can be repeated after 4-6 months depending upon severity for longer lasting results.
To know more about PRP click here