Non-surgical Face Lift is recommended for those want extraordinary results in the form of skin tightening, added volume and lift of their facial contours; but do not want to undergo any painful surgery.
The non-surgical techniques for facelift are:
Exilis facelift
Instant thread lift
Combination of the two
Exilis Facelift
It is a Non-invasive, Non-surgical technique to reload your youth once again!! This is monopolar radiofrequency device with advanced inbuilt cooling which can address your aging skin and drooping fat planes simultaneously. Entire face and neck is rejuvenated in this procedure by tightening the skin and stimulating collagen which softens wrinkles and serves as more feasible and comfortable alternative to an invasive surgical facelift procedure.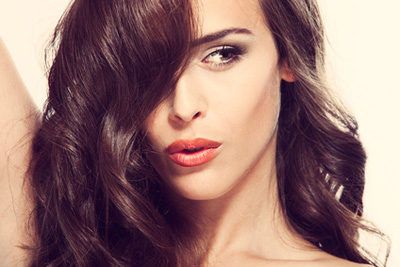 During the Exilis Face Lift session, a warming sensation is felt as the energy is passed on to the deeper layers of the skin and underlying fat planes. Advanced cooling is used to protect the skin while the energy heats up deep tissue.
The promising results of Exilis for Skin Tightening are just unparalleled. With Exilis Face Lift technique, the results start showing quite early and continue the legacy much beyond the last session. This procedure promotes remarkable improvement to the laxity and "creepy" appearance of neck, under the eyes, jowls and the contours of the face. It reduces the fullness in the chin and the neck. It also smoothens and lifts the skin around the eyes and forehead. Most importantly, it gives you pure radiance!!
Adding nectar to the beauty of Exilis is Aura's very own innovative and improvised concept of reposing the age- related migration of fat planes back to their original places! By using this new concept, we have dramatically reduced the use of Botox and especially Fillers. With our new protocol of using Exilis, the crow's feet and accordion lines reduce considerably, temporal and malar areas look fuller and rejuvenated at the same time effacing nasolabial and mesomental folds.
We truly believe that every face type, be it oval, heart shape, square, round or whatever is the most beautiful in its original youthful avatar for that particular individual. Our approach is not just to instill vials of Botox into Masseter muscles and to change every face into that alienated and stereotyped oval or heart shape. We ensure not to change the original structure and shape of one's face, but revive the patient's existing beauty, contours and desired youthfulness while turning back the clock and removing years of damage from their skin. And all this is achieved absolutely Non-surgically!
Instant Thread Lift
In the times of fast pace life, everyone is looking at instant solutions and it actually needs loads of patience to wait for the cumulative effects of topical anti-aging solutions. The effective results are significantly delayed and may not match the expectation. The surgical face-lifts have their own pros and cons, because coming under the knife of a surgeon may not be too appealing to everyone. Botox and fillers are overtly priced for too short lifespan and they are practically sitting inside the skin like an inert substance without stimulating any anti-aging cascade.
So here we have Instant Thread Lift, which provides a ray of hope from all the corners. They are called instant as the procedure time is just 10 to 15 minutes under topical anesthesia cream. There is practically no down time and one can resume work immediately after procedure. The polydioxadione threads are bio-compatible threads which get absorbed inside the deeper dermis within 6 months of instillation. The purpose of the threads is to efface the lines and smoothen the folds by lifting skin at a deeper level. This gives you instant improvement in terms of firmer skin in place of droopy one, besides inducing fibroblast and stimulating the collagen production in deeper dermis along the direction of threads. The collagen production starts within next few days. The result is stimulated anti – aging effect of instilled threads and more supple and rejuvenated skin which lasts for good 18 to 24 months.
This procedure is much more rewarding and cost effective than the conventional fillers! Also it gives you a more natural face lift in comparison to Fillers which can make your centro-facial area more bulky; and also fillers do not address the droopy fat planes.
Combination Treatment with Exilis and Instant Thread Lift
Aura is offering you the rendezvous of 'Technology with Brains and Aesthetics' so here comes never before 'Unique cocktail of Innovative Exilis and Instant thread lift'. The combination of this powerful duo not only ensures 10-15 years of age reversal but also slows down the ongoing aging process! So, isn't it incredible that with your passing years rather than getting wrinkled, you are getting younger and more youthful!
If you still have any queries in your mind, have a look at these FAQ's!
FAQs About Non-Surgical Face Lift
What is Non-surgical Face Lift?
As the name suggests, non-surgical Face Lift is a non-invasive technique for skin tightening, to lift the facial contours and adding volume in the specific areas of face; but without going under the knife of a surgeon.
Is skin type and color any cause of concern for the treatment?
Skin type and color has no effect on the treatment and results. So anybody can take this treatment.
Who can take this treatment?
Anybody who wants skin tightening and facial rejuvenation can take this treatment. Age is not a criterion. Since it is a simple lunch-time procedure and when done by experts, has no side effects, even young men and women can opt for it. When youngsters lose weight very fast they end up with loose skin and this can be taken care of by non-surgical face lift.
What is the procedure?
Non-surgical facelift can be done either using Exilis device or by instant thread lift. During the Exilis Facelift session, a warming sensation is felt as the energy is passed on to the deeper layers of the skin. Advanced cooling is used to protect the skin while the energy heats up deep tissue. Constant and close monitoring of the temperature of the skin results in a successful treatment.
While in instant thread lift, multiple, hair-thin needles are used having absorbable biocompatible threads dipped in bio-stem cell liquid inside them. These needles are inserted into the dermis of skin one-by-one and then pulled out together smoothly, leaving the fine threads inside the layers of your skin. This induces fibroblast and promotes collagen production and literally gives you tightened, uplifted skin. The threads gradually get absorbed into the skin.
How many treatment sessions will I need?
You will need 4 sessions for the treatment to get accomplished. Each session will yield noticeable results. Time duration for each session is 30 minutes which is quite comfortable and manageable.
Are there any long-term side effects?
Exilis Face Lift and instant thread lift are absolutely safe procedures without any side effects. Only the pregnant women and those with an implanted pacemaker or metal implants in the treatment area should avoid taking EXILIS treatment while they can chose instant thread lift without any problem.
What is the recovery time?
There is no downtime with non-surgical facelift and one can join work or resume normal activities immediately after the procedure.
"The problem with beauty is that it's like being born rich and getting poorer."
Our Anti-aging solutions gives you chance to stay rich :)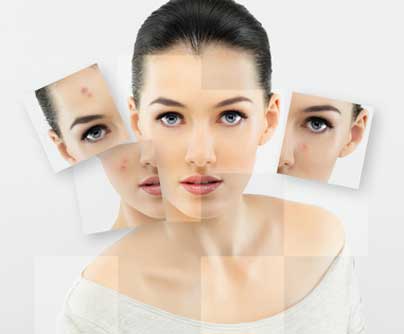 SKIN WORRIES!!!
Our mantra is to re-juvenate, re-enliven and re-fresh your skin using innovative and revolutionary medical techniques. We, at AuraSkinInstitute, offer treatments that are completely safe & reliable!!! All the Anti-aging therapies, performed under the guidance of expert doctors, can be customized according to your skin type. We don't spare any room for insecurities or worries!! Leave all your inhibitions behind and surrender yourself to our Experts! You will come out completely satisfied!!!
Get a Free Quote Here »