LASER HAIR REMOVAL – Safe, Reliable and Permanent
With the onset of summers and holidays, it is time to go for that much awaited swim and pool-side parties; where you can flaunt your body and trendy clothes. But are you shying away because you have embarrassing unwanted body hair, which are not going despite your regular and painful salon visits? Are you tired of repeated and painful waxing, threading and bleaching? There is no need to worry anymore as the recent technological advances bring you a big respite from these unwanted body hair, absolutely pain-free!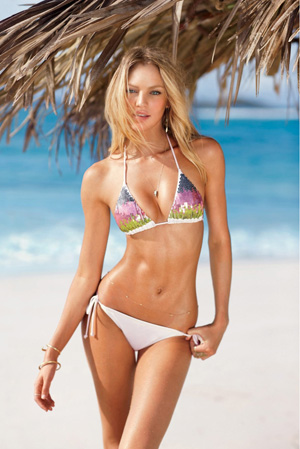 Laser hair removal is one of the most popular cosmetic procedures performed all over the world for permanent reduction of body hair. Lasers act by causing localized and selective damage to melanin pigment within the hair follicle, while not heating the rest of the skin. Since melanin is present only in the dark hair, so lasers do not work well on light-colored hair, blonde hair, grey hair and white hair. The only option for removal of white or light-colored hair is electrolysis that is being used for over a century. But electrolysis is very time consuming, painful, associated with scarring and is less reliable when compared to laser hair removal. 
Currently used lasers for hair removal include the Pulsed diode laser, Nd:YAG laser and the IPL or intense pulsed light laser. The latest is Super Hair Removal (SHR) laser which uses Advanced Fluorescent Technology (AFT). Its safety and efficacy is better than other available lasers because SHR technology incorporates all the wavelengths which are effectively absorbed by melanin (780nm – 900nm); while other lasers use only single wavelength. It is specifically suited for Indian skin and is effective for both coarse and fine (thin) hair. It is very safe to be used on delicate areas like face, arm-pits and bikini area. It delivers excellent results in other cosmetic procedures like eyebrow and beard shaping.
Its latest in-Motion™ technology has completely revolutionized the process of hair removal as it ensures that there are no skipped areas. It is continuous, virtually pain-free hair removal without the use of any anesthesia or numbing gels. It is very fast and can cover large body areas in very short span of time. Also it gives permanent hair reduction (80-90%) without any noticeable side effects. Another unique advantage with SHR is that it also reduces the pigmentation in the treated area.
Waxing, bleaching or threading should be avoided prior to laser hair removal as hair is the target. Don't shave the area atleast 48 hours prior to laser treatment. Patients with any active infection, pregnant and lactating mothers should avoid laser hair treatments. Apply cool packs or wet compresses after the procedure, followed by a good SPF sunscreen. Harsh rubbing of treated area, hot and sauna baths should be avoided for 24 hrs; and no sun exposure for atleast one week.
Usually treatments are spaced four to eight weeks apart depending on the body area and the hair cycle length for that area. The face usually requires more frequent treatments three to four weeks apart, while legs and arms require less frequent treatments and you are advised to wait for at least six weeks. Six to eight sittings are required for optimal results depending upon the area being treated. The results delivered are usually permanent hair reduction, with only very few patients requiring maintenance therapy. 
Some minor side effects may occur after laser hair removal treatments in the form of itching, redness, and swelling around the treatment area. These side effects are usually self-limiting and don't need any medication. 
But a word of caution – before you chose any laser treatment for your unwanted hair, you must consult a Dermatologist. A detailed medical history followed by a clinical examination is a must so as to first ascertain the cause of unwanted hair growth. It is very important to rule out any underlying systemic condition or hormonal aberrations before starting the treatment.
To know more about laser hair reduction, click here